COMMISSIONS
Commissions are currently on a waitlist for OCTOBER
All prices are in USD.

Please read my Terms of Service below when choosing to commission me. In it, you will find relevant information on my commission process and conditions. All those who commission me agree that they have read and accepted all the terms described therein.

You can also view my commission information and submit any requests through VGen.

If you have any questions or would like to send in a request, please email me at contact@soluryn.art
Portrait
Illustration
From $185
Includes
Full render of one bust-up character

Hands and simple props

Simple background
Details
Average completion time of two to three weeks

Canvas dimensions may be chosen by the client, but I do tend to work in at least 6000 px on the shortest side and with 300 DPI sent in a PNG format
Add-ons
Complex Background: Up to $25 increase

Extra Character: +$150

Rush Fee: Price varies depending on deadline
Half-body Illustration
From $235
Includes
Full render of one character from the knees-up

Simple props

Simple background
Details
Average completion time of two to four weeks

Canvas dimensions may be chosen by the client, but I do tend to work in at least 6000 px on the shortest side and with 300 DPI sent in a PNG format
Add-ons
Complex Background: Price varies depending on the complexity

Extra Character: +$200

Rush Fee: Price varies depending on the deadline
Full-body
Illustration
From $310
Includes
Full render of one character in their entirety

Simple props

Simple background
Details
Average completion time of three to four weeks

Canvas dimensions may be chosen by the client, but I do tend to work in at least 6000 px on the shortest side and with 300 DPI sent in a PNG format.
Add-ons
Complex Background: Price varies depending on the complexity

Extra Character: +$250

Rush Fee: Price varies depending on the deadline
Rough Portrait
From $100
Includes
Colored portrait of one bust-up character

Simple background
Details
Average completion time of one to two weeks

4000 x 5000 px and 300 DPI in a PNG format
Important Notes
These commissions have a fixed price of $100 USD for personal use

They will be more loosely painted than rendered portraits and have less alteration phases
TERMS OF SERVICE
GENERAL
By purchasing my services (art), you automatically agree to the following conditions:

I do not allow my art to be used for AI purposes and alike. You will not upload it to any AI websites or applications.

NFT usage is strictly forbidden.

You are not authorized to change, modify, or edit my works without my permission.
PAYMENTS AND REFUNDS
Payments are upfront and in full unless otherwise discussed.

Rush fees may vary depending on the project and the timeframe provided.

I do not offer refunds unless I am the one to cancel the project or have not begun any work on the project yet.
REVISIONS
Major revisions can be made only during the sketch phase.

Once completed, paintings may also go through two minor revision stages.
DEADLINES AND DELIVERY
Please notify me of any deadlines when you submit your request so that I can ensure that I will be able to meet them.

Each commission type has an estimated delivery timeline -- please refer to its description.

Any delay in the completion of the artwork due to actions or negligence of the client, unforeseen illness, or external forces beyond my control, shall entitle me to extend the completion date, upon notifying the client, by the time equivalent to the period of such delay.
USE AND INTELLECTUAL PROPERTY RIGHTS
All commissions are personal use unless otherwise discussed.

Commercial use will increase the price by at least 1.5x.

I retain all copyright over my work and reserve the right to sign and/or watermark my own work. This also means that I may display the artwork in my portfolios, including with any alterations, unless otherwise discussed.

You reserve the rights to your character and their design.
COMMUNICATION
I send updates at least once a week.

Feel free to also email me at: contact@soluryn.art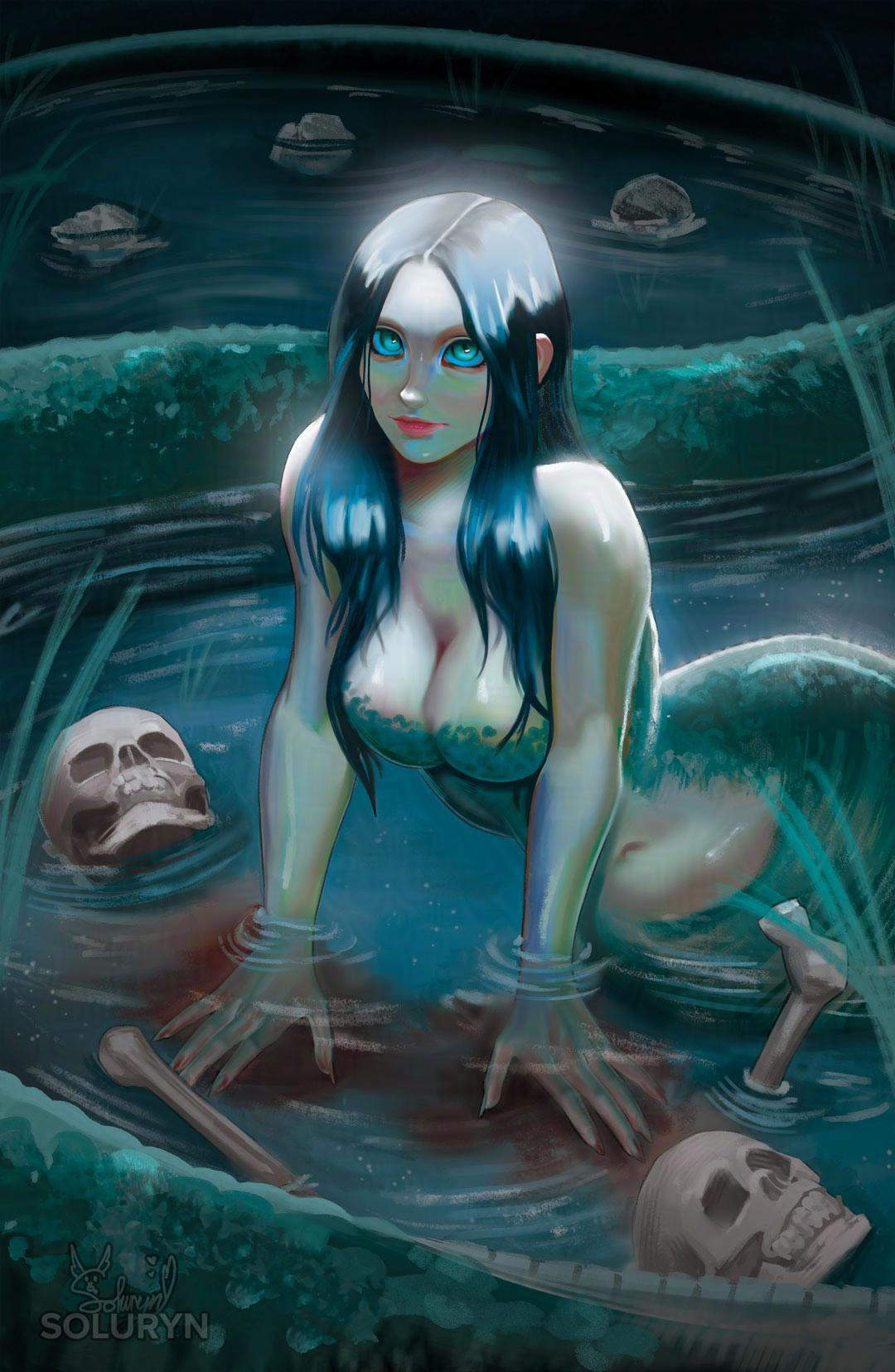 For any queries, please use this form or send an email to contact@soluryn.art